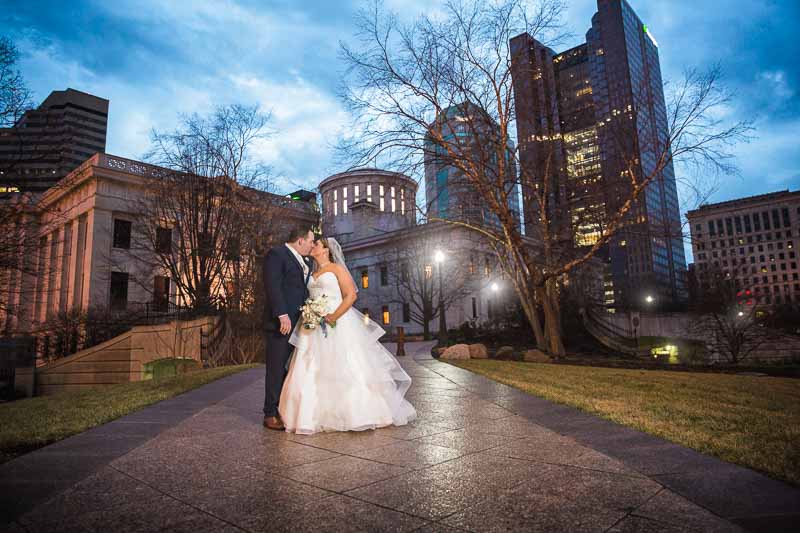 Wow – what a beautiful wedding Brian & Erica had! And a 60 degree day in January!? Unreal! The weather (for being in Ohio in the middle of Winter) was perfect to get outside and get some pictures why we we're downtown.
We started off with some getting ready shots at the Doubletree in downtown Columbus, and even had a security guard allow us access to one of the lower roofs to get some amazing dress shots! Styles for the Aisle did a wonderful job on Erica's hair – she looked like a princess in her wedding dress! We had tons of on-lookers "ooh" and "ahh" at her dress as we walked it around to snap some pics of it.
The wedding took place at the Trinity Episcopal Church right downtown – a quaint little church that was breathtaking on the inside and outside. We we're able to get some great pictures of the couple saying their vows during the ceremony.
After – we moved over to Station 67 – right down the street, for the reception. Being an old train station, this location did not disappoint with the attention to detail in it's decorating and presentation. We enjoyed spending every minute with Brian & Erica, who are two of the nicest people we have met! We wish you years of happiness, and congratulations again!
---